produced from PREMIUM AND NATURAL BLACK ANGUS BEEF
We've set the bar where Smashed is King. Come get Smashed. Serving America's most iconic food, we've set the bar high where Smashed is King. #GetSmashed
Our Smashed Burgers are served with a crisped exterior, low bun profile, caramelized onions and house sauce. Towering to the top with our quality and hand-crafted ingredients, you've got options; our Famous Smashed Burger, a good Old Fashioned, or our Inventive Vegan Smashed Burger. In today's world, it's not difficult to find yourself an outstanding burger in Los Angeles; but here at Smashed Burbank, we're confident
your experience will be like no other!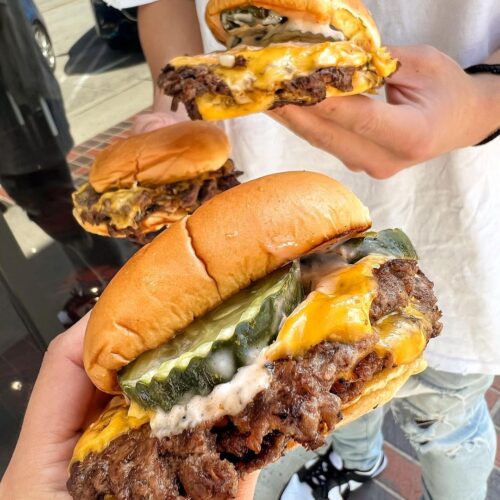 A smashed patty with American cheese, sprinkled with Pink Himalayan Salt and Pepper. Served on a Martin's Famous Potato Roll, it's topped with Kosher Dill Pickle Chips, Grilled Chopped Onions, and our Smashed hand-crafted house sauce. And a heads up! We don't play around! We serve all natural, grass-fed beef with no artificial flavors, no preservatives, no hormones, no additives, and everything is non-GMO!
We've done our very best to make our Vegan Burger the most delicious plant-based
burger known to mankind! With a hand-crafted, artisan plant-based smashed patty and
vegan cheese, this burger is topped with Kosher Dill Pickle Chips, Grilled Chopped
Onions, Ketchup and Mustard.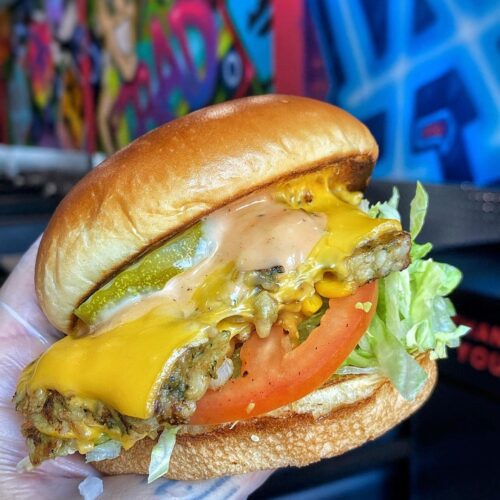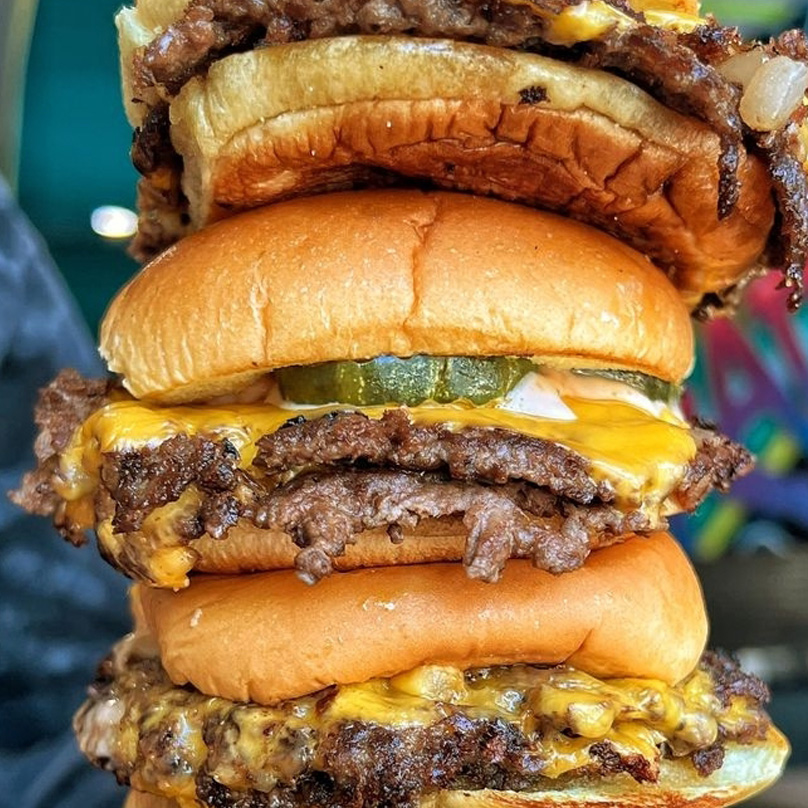 Burger, American cheese, sprinkled with just a pinch of Himalayan pink salt and pepper served on a Martins famous potato roll. Top with kosher dill pickle chips, chopped raw onions, ketchup and mustard. And heads up we aren't playing we all natural grass-fed beef no artificial flavors no preservatives no hormones no additives and everything is non-GMO.
We Serve With 100%
Customer Satisfaction
Polite counter staff, good for suggestions when customer has questions. The food is first rate.
james beightler
2022-08-02
Overpriced ... mediocre... unfortunate
I'd pass, it was meh, nothing special. Spent $17 on 2 burgers and fries. ONLINE PRICES ARE NOT CURRENT. Not worth it. The burgers are more like sliders, not only do they smash the burger but the buns to so you HAVE to eat more then one. Fries seemed like the were trying to copy InNout but they're cut larger and need more frying time. They seemed undercooked. I guess InNOut is still king
Great burger. The sauce is excellent, goes really well with the burger and the fries.
STEPHEN BERNSTEIN
2022-07-12
Was good.I got the double smashed combo with fries. Yummy
Exquisitely crafted Smash burger. Beautiful store. While I was there I heard people complaining about the costs of "extras", "lettuce, tomatoes, ect" First of all Smash burgers don't come with that, its a style of burger not the name of just the store. If you want a plain old fashioned ham burger you can add cheese at the 50's diner next door. please do you research before asking the menu to talk to you like an olmec.
Steven Daggett
2022-07-05
Good burgers
Benjamin Ortiz
2022-07-05
So good!!
Good food and service!!